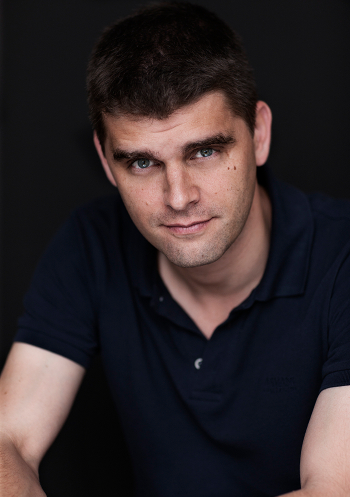 Coburg is a small town in Upper Franconia, Bavaria, Germany, Europe. That's where I was born in 1973.
Ever since I participated in the European student exchange program Erasmus in 1997/98, I've been a great supporter of the European idea. This is the reason why I started the project The Festival. One Week, One Europe — an initiative to create a European team spirit. Before, I worked as a consultant and business development manager for almost a decade for KPMG, the global advisory firm.
In October 2008, I left KPMG and dedicated myself full-time to The Festival. Yet, funding didn't come along and soon I realized that I had to act on the income side. The solution: public speaking.
Since I joined a chapter of Toastmasters International in Barcelona in 2005, public speaking has become my greatest passion. When I had to act in 2009 for me the most reasonable thing to do was to turn my passion for good public speaking into a profession. I launched FLORIAN MUECK – Boosting your Charisma.
Today, a collaborator of IESE Business School Barcelona and author of The Seven Minute Star and PlusPlus, I offer charismatic communication seminars, presentation coaching, keynote speeches and moderation in three languages across Europe – mainly to international corporations.
In 2012 I launched Rhetoric – The Public Speaking Game™ together with the international speaker, trainer and blogger John Zimmer.
And – how could it be any different – every once in a while I love to go back to Coburg, back to my roots.
// Photo by Carsten Sander
.
Overview of my current and future activities