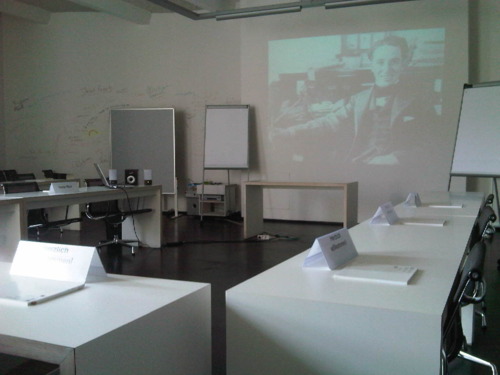 This public speaking seminar is not a presentation skills course. It's not another communication training. This public speaking seminar is a laboratory of personal growth.
From fear to fun in 48 hours
In 48 energetic, educational and entertaining hours you become passionate about communication, you are motivated to communicate differently, you are inspired to be a creative communicator.
Practical, fresh, creative – the methodology only uses positive and constructive feedback. Thanks to this constructive help you receive from me and from the entire seminar team you personally grow to levels you had never even pictured.
Trainer
Motives
Public speaking skills
Presentation skills
Professional & personal growth
Teambuilding
Self-confidence
Didactic approach
Public speaking
Positive and constructive feedback
Motivation & Inspiration
Content
Break the ice in 3 minutes
The Seven Minute Star – interactive presentation
Leave the comfort zone
More Power to your Point
Group sales presentation
Feedback round
Group size
Venue
In-house
Organized by client
Duration
Languages offered
Seminar info